A cool thing about sumApp is the ability to start data-gathering with those who are interested, map the early adopters (what I call the 'prototype'), share the prototype with the rest of your network, and let things ripple out from there.
Using the .json live-link from sumApp into Kumu supports that approach, because the data links directly into Kumu, so that the map is updated in (almost*) real time. So as people add their info in sumApp, it shows up on the map within, at most, a several-minute lag.
With all that coolness built in, it started to seem dumb to us that the only way to share the emerging map with people, as it changes, was to give them a link & a password to another site. Why make them jump through extra hoops? Well, now we don't have to! We can embed the Kumu map right into a fourth tab in sumApp, allowing them to check it out from within the App. The in-sumApp map will have the same functionality as an embed anywhere else, the same access to filters, custom controls and whichever views you've linked to in your map profile.
And your members can start interacting with it right away – as they're inputting their own responses! Here's how your map will fit into the sumApp member's interface: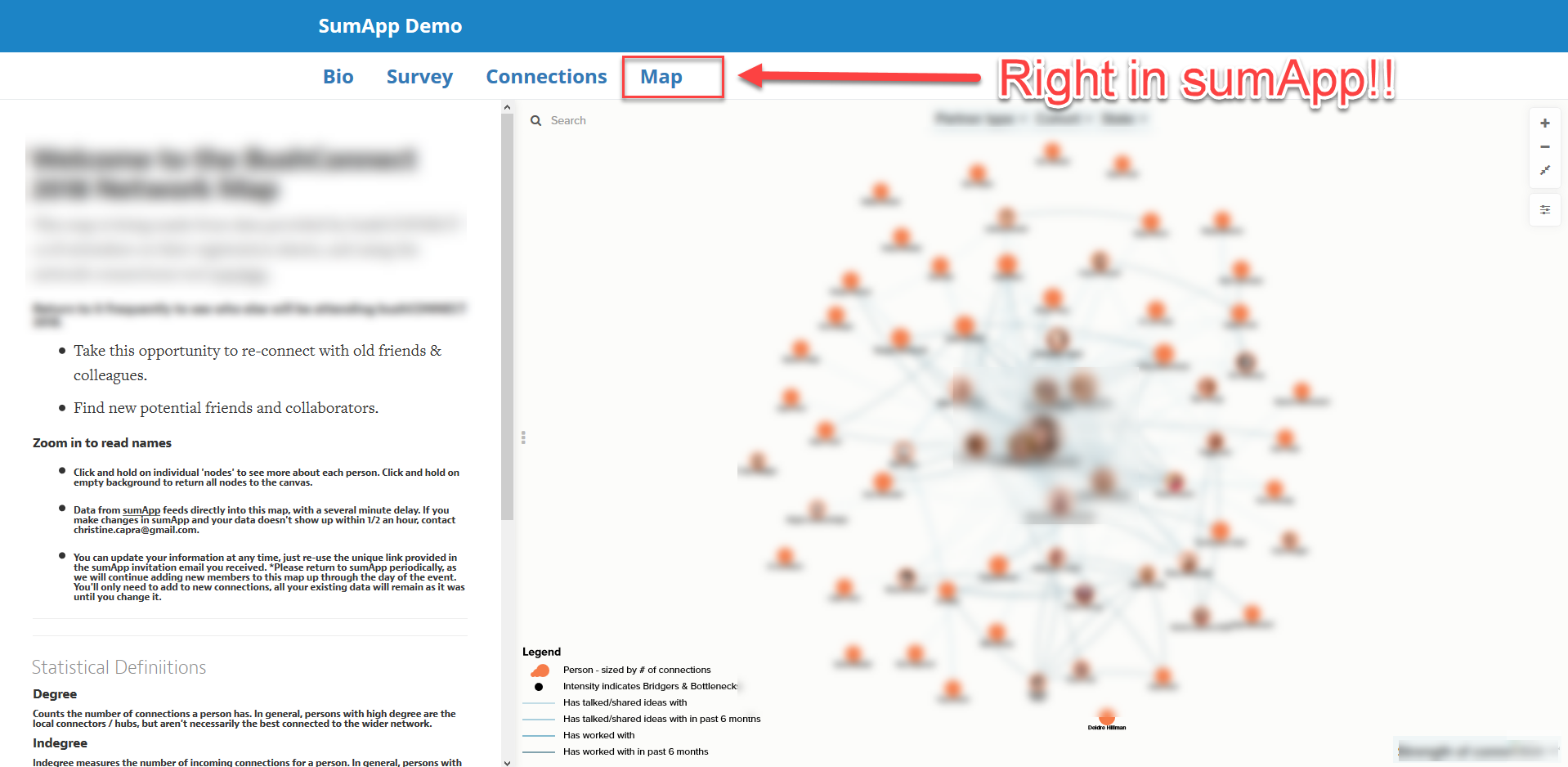 We're so psyched about this one simple new feature! We think that in addition to making things simpler for members – it will also help them understand what the request for data is about in the first place, ramp up the intrinsic motivation to keep the map up-to-date, and deepen understanding – not only of how the questions relate to the map, but also how to think about what it all means.
How to Create the Embed?
1) Get your Kumu embed link from your Kumu project: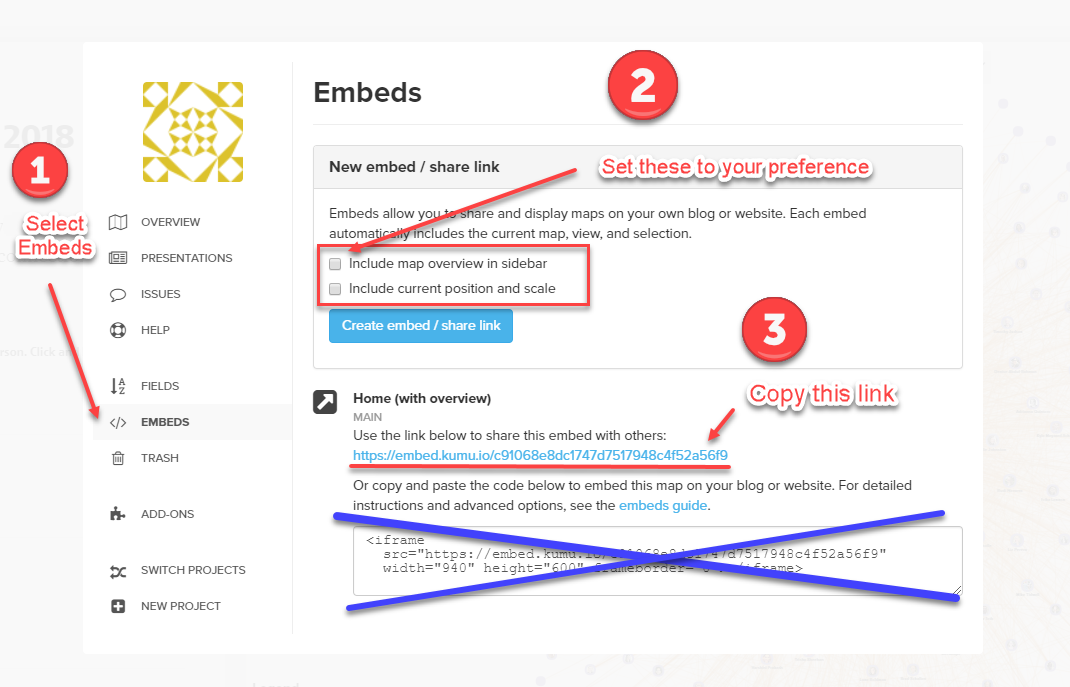 2) Put the Kumu Embed link into sumApp
2a) In sumApp > My Project > Set-up > Define Settings > at the bottom of the page – check the checkbox labeled 'Display live kumu map to members'.
2b) Insert the Kumu map embed link into the field labeled 'Kumu embed code'.

*Ok – let me be honest here: There's some debate in my household about those words 'real time' above, because in fact, it's not entirely consistent. Mostly – things update within minutes, but sometimes there's up to a 45 minute lag. This has something to do with Kumu's embed-caching strategy to keep billions of hits-at-once from crashing their site, which is a good thing, and I understood it when they implemented it, but now I'm not clear exactly what's going on there or the logic of when & why it can be slow. In any case – there's nothing we can do about it, and it's not common to take so long, so. . .  whatever. . . really I just wanted to use less words. . .
Thanks to Drew Mackie for the 'portal' metaphor – we like it!
And tons of thanks to the Bush Foundation for funding this new feature. If you like it, please tell them how much you appreciate their sumApp support!
That's it! Now go open a member link to see how the map looks in the sumApp Map page. And let us know what you think!